The crucial match in between two teams again on the pitch today in performing their best of the best is to be revealed. Who will secure 3 points to pack home smiling tonight is just a curiosity among all the fanzies. But myself of course the deadly defying match which The Red Devils being ruled out from the FA Cup by YNWA team has drawn such impersonation of ANGRY BIRD......phiiiiewwwwwewww!!!
GGMU will benefit it owns ground to make sure Suarez and KuNyit flying back home to recover their own LIVER. Such a fool credential of personality to manipulate others by using racist provocation ehh...Don Suarez The Losers! No matter what will be the next provocation, GGMU must be sure of winning tonight mates!! All the 75,000 crowds of Red Devils will ensure Don Suarez go for another dental checking for his new teeth bracelets....kui3x. And BTW, KuNyit the suppress-sub will surely face a tremendous pressure by the Devil's Rules from every inch of the Old Trafford's pitch.
Writing is so much damn easy if compares to be on the same pitch mates!!! No doubt, this is just an EPL's world of futbols but such a graze of fanatically fans such as NOT ME are having so much fun instead..kih3x. In the actual fact, the players only give a damn about their million bulks of salary because of the fanzies are keep on spending onto their pockets. So be it!!!
Anyway but don't take HIWAY, tonight is supposed to be GGMU RULES!!! Don't make the fanzies going crazy again dudes cause, You don't like when WE are becoming AngryBirds....walaauweiiii.
GLORY!!!!GLORYYY!!!MANCHESTER UNITED!!!!!!
Hope to enjoy tonight match........at Ah Lai Cafe @Jalan Kelang Lama, Kulim.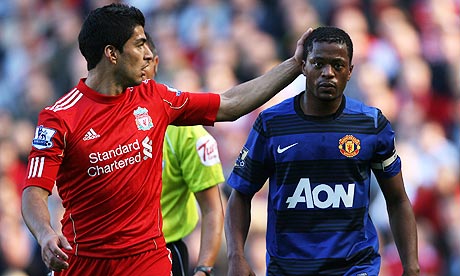 DON SUAREZ THE BIaTCH!!!!!!!